(This post was actually started on Monday, but the fact that blogger won't let me upload photos seriously set me back. So, without further ado...)
Monday gave me more than one magic moment, believe it or not. More than one reason to shout. But I'd have to say the most magical one was when the UPS man rang the doorbell and delivered to me some early Christmas cheer. I just couldn't wait until December 25th to open this puppy. I mean, the bible does tell us not to hold one day above another, so I wasn't about to be unscriptural about the whole thing. I just opened it up and started clicking away!
Benny yelled, "Hey Donovan! Photobomb me!"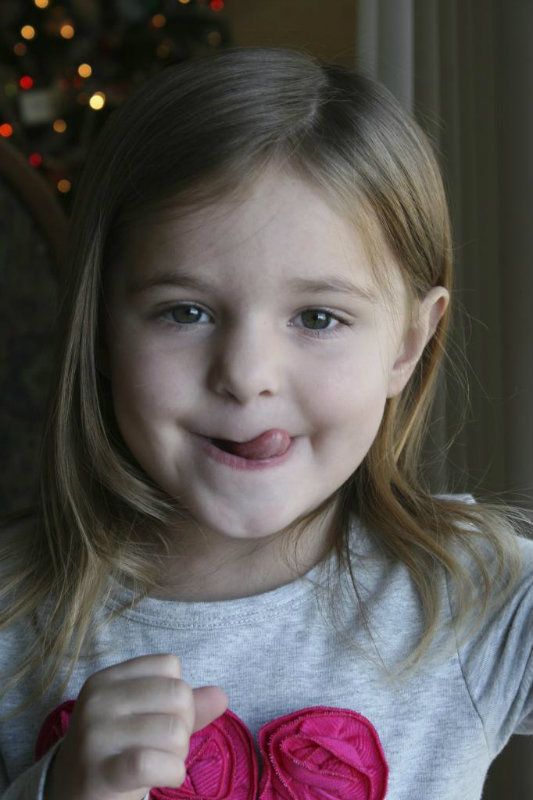 She's taken up a new habit of swishing her tongue back and forth, back and forth. It is requiring a lot of chapstick to compensate, but it's so cute.
I love early Christmas presents. I didn't really have an everyday, all-purpose lens, so I'm thrilled to have this. Do I realize that it's not even December yet? Why yes, yes I do.
We were careful to give Thanksgiving the respect it deserves. We enjoyed each other at home this year...we didn't get to do any traveling. I think this was the 4th time since we've been married that I've actually had to prepare Thanksgiving dinner myself, and I was seriously considering ordering pizza. In the end, we went for it and I think it turned out pretty delish.
You may notice the turkey looks a little...unconventional. I know. In a controversial move that even I questioned, I cut up our bird
before
I cooked it,
following this recipe
(minus the veggies and fancy spices) and that cooking method turned out really fantastic. I highly recommend trying it. Lee's my toughest customer, and he loved it. By the way, Jillian cried her eyes out when she heard me taking this picture. She was off playing and when she heard the photo snap, she ran out wailing, "you forgot 'bout me!". Bless her. Also, Benny ate his weight in macaroni and cheese, but still managed to find room for pie. And I had to laugh when Donovan asked if next time his brown 'n serve rolls could just be "served". But all in all, it was a great big success. A national holiday devoted to giving thanks? Count me in, every time.
We consoled ourselves about not seeing family this year by decorating for Christmas the day after Thanksgiving, as Benny said, "just like they do on TV!" ?! Our tree is not aging gracefully and only a few strands of it's original white lights twinkled, so we added colored lights this year. I like it. And though it was extremely difficult for me, I just let the kids go for it this year. The only rule was not to step on any ornaments, which I thought was reasonable, and they just decorated their little hearts out. Precious!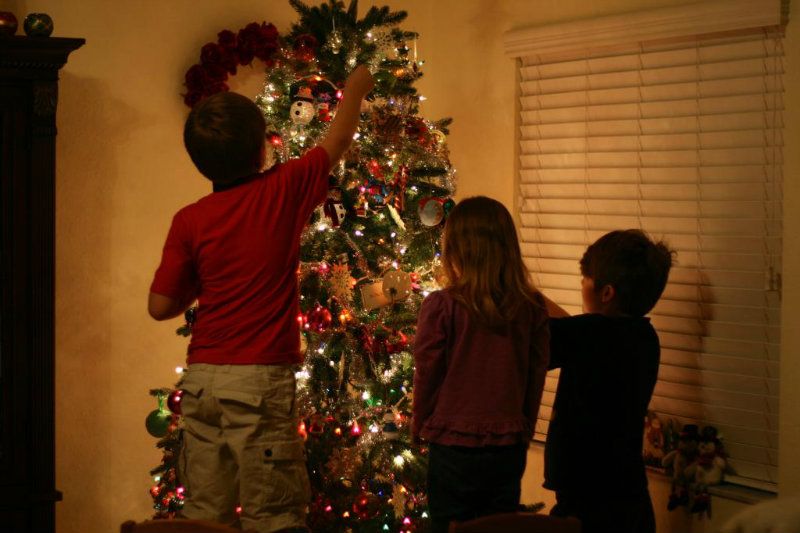 They loved it so much, I let them sleep on the living room floor for a couple of days to enjoy it.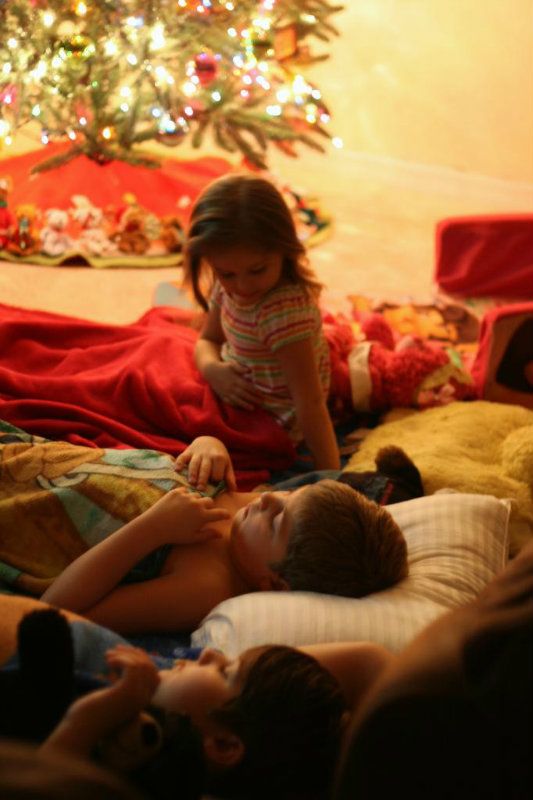 I love that the Christmas season is upon us. I feel like I can finally justify things like listening to our Justin Bieber Christmas CD, completing my Jillian's Strawberry Shortcake collection, and baking biscuits, pound cake, and pepperoni pinwheels on a random weekday.
I read recently that 45% of Americans wish they could skip Christmas. *Insert sound of brakes screeching here* Say what?! No, no, no. I don't care if we have to strip this thing down to it's bare bones. Scale the whole orchestra back to one guy on a stool with an acoustic guitar playing Ray Charles' Spirit of Christmas. Singing songs about Jesus and the blessed way that He came to us. Call it Christmas Unplugged, but we are doing this thing, y'all. As purely, honestly, and simply as we can.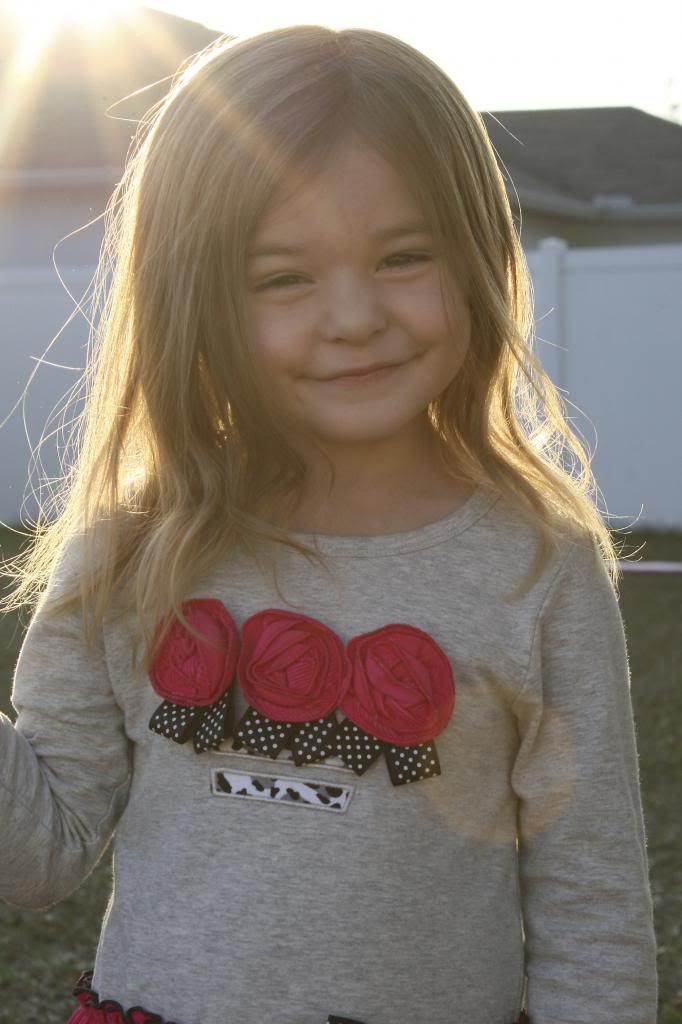 May your day be merry and bright.
Let's go bake something.